Ronald Underhill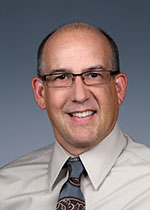 Pacific Northwest National Laboratory
PO Box 999
Richland, WA 99352
Send Email
Biography
Ron Underhill is a specialist with the Energy Technology Development group of Pacific Northwest National Laboratory (PNNL) since 2011, but has worked at PNNL since 1992. Mr. Underhill has over 35 years of experience in the heating, ventilating, air conditioning (HVAC) field, related primarily to application of controls. Prior to working at PNNL he worked 10 years for a Fortune 100 company where he was responsible for design, installation and startup of building automation systems in commercial buildings. This carried over to his work with PNNL's Facility & Operations department, where he first worked before joining ETD. He is currently supporting several projects for DOE and GSA. Mr. Underhill was on the PNNL team that was awarded the 2004 Presidential Award for Leadership in Federal Energy Management.
Research Interests
Building retuning
Building diagnostics
Building controls and unique energy recovery processes, using existing building HVAC infrastructure systems
Education and Credentials
AA Spokane Community College
Certified Energy Manager
PNNL Publications
2019
Wang W., S. Katipamula, H. Ngo, and R.M. Underhill. 2019. "Energy Performance Evaluation of Variable-Speed Packaged Rooftop Units Using Field measurements and Building Energy Simulation." Energy and Buildings 183. PNNL-SA-139774. doi:10.1016/j.enbuild.2018.10.031
2018
Katipamula S., R.M. Underhill, R.G. Lutes, and S. Huang. 2018. Automatic Identification of Retro-commissioning Measures. PNNL-27338. Richland, WA: Pacific Northwest National Laboratory.
2017
Fernandez N., S. Katipamula, and R.M. Underhill. 2017. "Optimizing Control of Dedicated Outdoor Air Systems with Energy Recovery in Commercial Buildings." Journal of Energy Engineering 143, no. 1. PNNL-ACT-SA-10075. doi:10.1061/(ASCE)EY.1943-7897.0000368
Katipamula S., C.D. Corbin, J.N. Haack, H. Hao, W. Kim, D.J. Hostick, and B.A. Akyol, et al. 2017. Transactive Campus Energy Systems: Final Report. PNNL-26866. Richland, WA: Pacific Northwest National Laboratory. Transactive Campus Energy Systems: Final Report
Katipamula S., W. Wang, H. Ngo, and R.M. Underhill. 2017. Field Evaluation of the Performance of the RTU Challenge Unit: Daikin Rebel. PNNL-26279. Richland, WA: Pacific Northwest National Laboratory. Field Evaluation of the Performance of the RTU Challenge Unit: Daikin Rebel
2016
Glantz C.S., S. Somasundaram, M.E. Mylrea, R.M. Underhill, and A.K. Nicholls. 2016. "Evaluating the Maturity of Cybersecurity Programs for Building Control Systems." In ACEEE Summer study on Energy Efficiency in Buildings, August 21-26, 2016, Pacific Grove, California, 12-1 - 12-12. Washington Dc, District Of Columbia:American Council for an Energy-Efficient Economy. PNNL-SA-116581.
Kim W., S. Katipamula, R.G. Lutes, and R.M. Underhill. 2016. Behind the Meter Grid Services: Intelligent Load Control. PNNL-26034. Richland, WA: Pacific Northwest National Laboratory. Behind the Meter Grid Services: Intelligent Load Control
Kim W., S. Katipamula, R.G. Lutes, and R.M. Underhill. 2016. Development and Evaluation of Algorithms to Improve Small- and Medium-Size Commercial Building Operations. PNNL-25996. Richland, WA: Pacific Northwest National Laboratory. Development and Evaluation of Algorithms to Improve Small- and Medium-Size Commercial Building Operations
2015
Katipamula S., W. Kim, R.G. Lutes, and R.M. Underhill. 2015. Rooftop Unit Embedded Diagnostics: Automated Fault Detection and Diagnostics (AFDD) Development, Field Testing and Validation. PNNL-23790. Richland, WA: Pacific Northwest National Laboratory. Rooftop Unit Embedded Diagnostics: Automated Fault Detection and Diagnostics (AFDD) Development, Field Testing and Validation
Wang W., S. Katipamula, H. Ngo, and R.M. Underhill. 2015. Field Evaluation of the Performance of the RTU Challenge Unit: Daikin Rebel. PNNL-23672. Richland, WA: Pacific Northwest National Laboratory. Field Evaluation of the Performance of the RTU Challenge Unit: Daikin Rebel
Wang W., S. Katipamula, H. Ngo, R.M. Underhill, D.J. Taasevigen, and R.G. Lutes. 2015. "Field evaluation of advanced controls for the retrofit of packaged air conditioners and heat pumps." Applied Energy 154. PNNL-SA-106593. doi:10.1016/j.apenergy.2015.04.129
2013
2012
Fernandez N., K. Gowri, R.M. Underhill, and J.K. Goddard. 2012. Impact of E4 Training and Field Auditing of GSA Heartland Region Facilities. PNNL-21444. Richland, WA: Pacific Northwest National Laboratory. Impact of E4 Training and Field Auditing of GSA Heartland Region Facilities
Katipamula S., R.M. Underhill, J.K. Goddard, D.J. Taasevigen, M.A. Piette, J. Granderson, and R.E. Brown, et al. 2012. Small- and Medium-Sized Commercial Building Monitoring and Controls Needs: A Scoping Study. PNNL-22169. Richland, WA: Pacific Northwest National Laboratory. Small- and Medium-Sized Commercial Building Monitoring and Controls Needs: A Scoping Study
2010
2001