Joshua Butzbaugh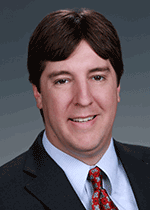 Pacific Northwest National Laboratory
PO Box 999
Richland, WA 99352
Send Email
Biography
Josh Butzbaugh has performed technology assessment, market research, and economic impact analysis with the Pacific Northwest National Laboratory (PNNL) since 2014. Prior to joining PNNL, Josh worked on behalf of the California Energy Commission where he provided strategic planning, project management, and technical expertise in support of the 2012-2014 Appliance Efficiency Rulemaking. Josh also spent six years working on behalf of the ENERGY STAR® program where he led the development of the first-ever ENERGY STAR Residential Water Heater Program.
Research Interests
Technology Assessment
Technology Commercialization and Deployment
Market Strategy and Transformation
Economic Impact Analysis
Program Design, Development, and Evaluation
Education and Credentials
M.B.A., Entrepreneurship and Energy Analysis, University of Colorado
B.S., Environmental Policy & Behavior, University of Michigan
PNNL Publications
2019
Butzbaugh J.B., E.T. Mayhorn, and B. McNary. 2019. "Residential Electricity End-use Disaggregation Using Whole Home Disaggregation Technologies." In Proceedings of the International Energy Program Evaluation Conference, August 20-22, 2019, Denver, CO. Madison, Wisconsin:IEPEC. PNNL-SA-145141.
2018
Butzbaugh J.B., D.W. Winiarski, M.A. Halverson, A.L. Cooke, and B. Liu. 2018. "Understanding the U.S. Commercial Building Stock: Building Envelope and HVAC Systems Characteristics Using 2012 CBECS Data Analysis." In 2018 ACEEE Summer Study on Energy Efficiency in Buildings, August 12-17, 2018, Pacific Grove, CA, 5-1 - 5-12. Washington, Dc:American Council for an Energy-Efficient Economy. PNNL-SA-135725.
Fares R., M. Sofos, J. Langevin, R. Hosbach, A. Meier, J.B. Butzbaugh, and P.W. Ehrlich. 2018. "Improving Characterization of Miscellaneous Energy Loads in Energy Demand Models." In ACEEE Summer Study on Energy Efficiency in Buildings, August 12-17, 2018, Pacific Grove, CA, 3-1 - 3-12. Washington, District Of Columbia:American Council for an Energy Efficient Economy. PNNL-SA-148148.
Winiarski D.W., M.A. Halverson, J.B. Butzbaugh, A.L. Cooke, G.K. Bandyopadhyay, and D.B. Elliott. 2018. Analysis for Building Envelopes and Mechanical Systems Using 2012 CBECS Data. PNNL-26949. Richland, WA: Pacific Northwest National Laboratory. Analysis for Building Envelopes and Mechanical Systems Using 2012 CBECS Data
2017